Streamlining your onboarding process and collecting documents is a key part of your KYC process. But when you're working remotely with someone, actually ensuring the document is valid can be a tricky process.
Technology can play a key part in this process and help simplify and speed up any checks that you need to carry out.
We're delighted to introduce our new document verification process.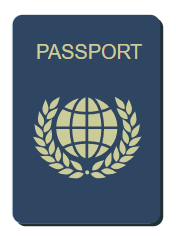 What checks does it do?
Once your client has uploaded a photo of their UK driving licence, UK passport or an identity card, an automated check can check a few things on the document, including:
Whether the document has been registered as lost or stolen
Digital edits to the document
"Lookalike" documents
Counterfeit documents
And more
Do you have any questions?
If you have any questions about this new feature, please don't hesitate to ask us below, or check out our support guide